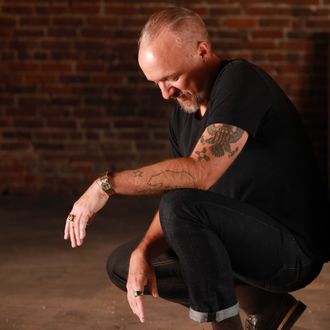 Darius Holbert is an award-winning composer for film, television, and new media
Darius' music is featured in countless productions from such luminaries as Peter Berg, JJ Abrams, Chris Pratt, Deon Taylor, James Franco, Bobcat Goldthwait, and Robin Williams.
Darius' music can be heard on virtually every major network and streaming platform all over the world via his more than 50,000 music library tracks.
Darius has produced, written for, and performed with a wide spectrum of artists including Wu-Tang Clan, Dave Brubeck, Britney Spears, House of Pain, Diane Warren, to name just a handful.
Darius studied music at University College London and the University of North Texas. He has been commissioned to compose operas, modern dance pieces, and large-scale concert works.
Originally from Texas, Darius has toured the world over as a multi-instrumentalist music director with studios in New York City and Los Angeles.  Darius' unique, vibrant, and wide-ranging musical voice is sought out by productions across the globe.
Press play on the site-wide player below and click through the site to discover more about Darius and his life in music.
Press inquiries here